Every other month, our 5 to Try series showcases five examples of stellar wines from varying styles, grapes, and Germany's 13 wine-growing regions. This month, we're highlighting wines from grapes grown in areas with 5 distinct soil types! Along with factors like climate, temperature, altitude, and surrounding geography, soil is a key aspect of terroir that impacts a wine's characteristics and imbues it with a sense of place. The diversity of terroir across Germany enables winegrowers to produce vastly different wines, from steep slopes of slate in the Mosel to remnants of ancient volcanoes in Baden.
Explore and sip a new German wine from our 5 examples below!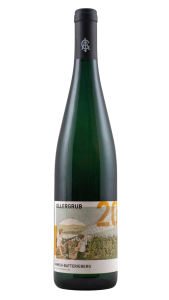 1. Immich-Batterieberg Ellergrub Riesling Trocken, Mosel
The steep slopes of vineyards nestled on the banks of the Mosel River are sought after for their combination of direct sun exposure and blue slate soils, essential for helping grapes ripen in the region's cooler climate. The jagged slabs of slate soak up the sun's heat during the day and release it to the vines during the cool nights, while also benefitting vineyards with good drainage and resistance to erosion. The trademark minerality celebrated in Mosel Riesling is a direct result of this nutrient-rich slate soil!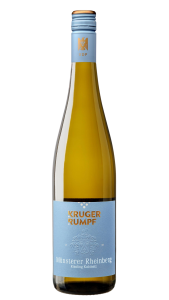 2. Kruger-Rumpf Münsterer Rheinberg Riesling Kabinett, Nahe
The Nahe region is incredibly geologically diverse, home to about 180 soil types producing an expansive and one-of-a-kind roster of wines. Igneous, sedimentary, and metamorphic soils are found throughout the region, and the resulting wines from each soil type are as unique as the ground beneath the grapes. For example, grapes grown in more quartz-dominated soils, like those at Kruger-Rumpf's Münsterer Rheinberg site, tend to produce wines lower in acidity and higher in alcohol content. The mix of quartz and sandy loam in this soil create a Riesling that is aromatic and floral.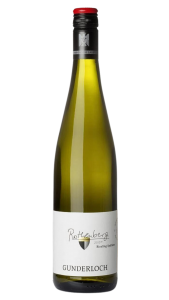 3. Gunderloch Nackenheimer Rothenberg Riesling Spätlese, Rheinhessen
One of the most unique areas for German viticulture is the Roter Hang. Meaning "red slope," Roter Hang is a 3-mile stretch of vineyards along the Rhine River in Rheinhessen, famed for the striking color of the red clay and sandstone earth of the formation that formed over 280 million years ago. The iron-rich, nutrient poor, and dry soil stresses the vines just enough to produce high-quality Rieslings that are rich and complex yet balanced, and develop beautifully with age. Gunderloch cultivates the dominant portion of the Rothenberg vineyard at the northernmost tip of Roter Hang, and they consider the Rieslings produced from this site as the flagship of the estate.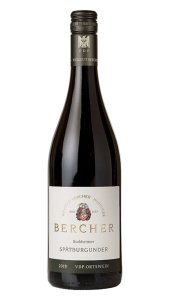 4. Bercher Burkheim Spätburgunder, Baden
On the hills of an extinct volcano of the same name lies the Kaiserstuhl viticultural district of the Baden region. Kaiserstuhl produces some of Germany's finest Spätburgunder wines thanks to its soil mixture of volcanic soil and fertile loess—a loosely packed, mineral-rich deposit of wind-blown sediment. Adding to the region's unique terroir is the almost Mediterranean climate. With mild winters, warm summers and little rainfall, Baden produces full-bodied, powerful, mineral wines that are often compared to those of Burgundy. Within Kaiserstuhl, Burkheim has been the home of Weingut Bercher for over 300 years.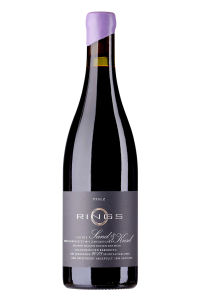 5. Rings "Sand & Kiesel" Portugieser, Pfalz
The Pfalz region is one of Germany's warmest. Like Baden, winters in the Pfalz are mild, and the area notably averages 1800 hours of sunshine a year. The hot sun of the Pfalz is counteracted by the gentle slopes of the Palatinate Forest, leading to a mild climate ideal for wine production. The warm soils of Freinsheim are perfect for deep-rooting Portugieser vines, producing an elegant, highly aromatic red wine. Our selection from Weingut Rings, named for the sandy loam and pebbled rocks soil in the Haardt sub-region of the Pfalz, is a spicy and intense selection that embodies these regional characteristics.
Plan on trying these wines? Let us know what you're drinking by tagging @GermanWineUSA!