Summer days are made for soaking up some sun, splashing in the pool, and strolling along the beach. Whatever your preferred outdoor activity this season, the soaring temperatures call for a refreshing beverage. And crisp, mouth-watering German Pinot Gris is the solution for all-time summer bliss!
History Time: Grab a Seat and a Bottle of Grauburgunder
You might be more familiar with the French or Italian names, Pinot Gris or Pinot Grigio, but in Germany the grape is called Grauburgunder. The German name, Grauburgunder, translates to "Grey Burgundian."
The name hints at its relationship to Spätburgunder (Pinot Noir) – Pinot Gris is, in fact, a genetic mutation of the Pinot Noir grape. In French, grapes in the Pinot family get their name from the Latin root "pin," meaning "pine," as the grape clusters are shaped like pine cones, and "gris," meaning "grey," alludes to the grapes' pinkish-gray skin color. While the German pre-fix "Grau" also alludes to its skin color, the German name doesn't reflect the grape's shape but rather its origin in Burgundy.
It's believed that Grauburgunder first came to Germany brought by Cistercian monks from Alsace, the French wine region just across the border from Germany's Pfalz and Baden regions. The grape is a crowd pleaser, and Germany ranks third in the world – after France and Italy – in terms of vineyard area dedicated to Grauburgunder, with the majority of production in Rheinhessen, the Pfalz, and Baden.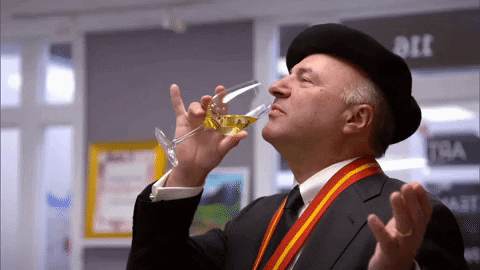 What's In a Name? A Grauburgunder by Any Other Name Would Taste Differently
Though it's the same grape, the German version stands out from its international counterparts. In comparison to French Pinot Gris and Italian Pinot Grigio, German Grauburgunder is usually more mineral-driven and has higher acidity. Grauburgunder's floral aromas and citrusy flavors come through beautifully, and these wines are often tinged with exotic spice notes.
While Grauburgunder differs from Pinot Gris and Pinot Grigio, the grape's expression also varies between winegrowing regions within Germany. In Rheinhessen and the Pfalz, winemakers generally make dry and fresh Grauburgunder. In Baden, winemakers focus their production on Ruländer, which denotes richer, fuller-bodied, often sweeter and more fragrant wines made with the Grauburgunder grape. Ruländer wines are produced with particular techniques, such as less stirring, skin contact and barrel aging, yielding coppery-colored wines that are often intended to age.
Grauburgunder can also produce delicious noble sweet wines, as well as zippy sparkling wines.
Grauburgunder & Grub
Delightfully quaffable, dry Grauburgunder has great food-pairing versatility. Enjoy it al fresco during summer picnics, pool parties, and backyard gatherings along with:
Seafood with heavy sauces, such as halibut with creamy sauce
Colorful salads, such as apple, radish and fennel salad
Steamed or grilled seafood, such as mussels or red fish
Bold, hard cheeses, such as Gruyère
Pasta and meat dishes, such as lamb meatballs
Desserts made with honey, vanilla or marzipan