If there's a single wine that embodies the wines of Germany, there's no doubt it'd be Riesling! The country's most popular grape variety is just as noble as it is adaptable, with a style ready to accompany any meal and any palate at any time of year! Riesling is often misunderstood and mispronounced, but it's even more mouth watering and sought after. While the grape can be made with luscious sweetness, most German bottles are actually dry. 
Outside of its versatility with food, Riesling may be most famous for reflecting the taste of the terroir in which it is grown. And with German producers cultivating around 40% of the world's Riesling, there's lots of terroir to taste. Next time you're searching for a sip of Deutschland, a regal German Riesling is sure to do the trick.
Regal Roots: Riesling's Origin Story
While we know that the Romans first brought viticulture to the Germanic territories around 50 BC and that Emperor Charlemagne later helped spread the practice throughout Germany and the Holy Roman Empire, the exact origin of the Riesling grape is a mystery. It's widely accepted that Riesling was born in the Rhine River region and is native to Germany. The first written mention of the grape was found near the Rheingau on March 13, 1435, recorded in the cellar log of Count Katzenelnbogen. Riesling has reigned as the king of white wine in Germany ever since, with both royal and monastic orders helping increase its plantings over the centuries. 
At the height of German wine's popularity in the 17th and 18th centuries, German Riesling fetched equal or higher prices than the best wines from Champagne or Bordeaux. It was during this time that England's Queen Victoria visited the Rheingau and likely coined the term "hock" as a nickname for German white wine among the British – derived from the name of the town of Hochheim am Main – giving German Riesling a then unparalleled level of prestige. 
Today, Riesling is again experiencing a real renaissance. The country's offerings have grown significantly in quality, and with roots this deep, we predict that Riesling will stick around for another millenium or two.
Deliciously Diverse: Representations of Riesling
Unlike some other noble grapes, Riesling can still be approachable, with a style to delight any palate! While Riesling has real range, you can expect a light to medium bodied white wine with pronounced acidity and lower ABV. 
Riesling's flavor mirrors its growing environment, with each sip reflective of the soil and microclimate where the grapes were grown. Germany's vineyards and growing conditions are a match made in heaven for Riesling, whether in the Rhine Valley regions of Rheingau and Rheinhessen, the steep banks of the Mosel, or in the rolling hills of the more southerly Pfalz and Baden.
As such, Riesling is grown in all 13 German winegrowing regions. With cooler climates, heat-retaining stony soils, and ideal precipitation patterns for the grape, this is where late-ripening Riesling best exhibits its trademark acidity and unique minerality, which add balance and complexity to its fruity tones and make it utterly mouthwatering.
Before we move on, let's set things straight: not all Riesling is sweet! If you want to stay away from the sugar, try one of Riesling's drier styles. Look for Trocken or Grosses Gewächs on the label for a bone-dry bottle; Halbtrocken or Feinherb for off-dry, and Sweet, Auslese, or Beerenauslese, Trockenbeerenauslese, or Eiswein for a riper, sweeter option. Plus, Riesling makes an excellent base wine for sparkling!
Next time you don't know what to serve, call on Riesling to save the day and satisfy even the pickiest people at your table!
Culinary Companion: Riesling and Food Pairings 
Riesling is well known as one of the most food-friendly wines in the world! The wine's acidity, minerality, and lighter body are a great match for even the trickiest pairings. From sushi to fried foods to curry, Riesling proves time and time again that it's no picky pairer. 
While a jack of all trades, Riesling's real time to shine is beside spicy cuisines. The off-dry styles especially help tame spice, while the high acidity keeps the palate fresh. A culinary globetrotter, German Riesling pairs well with cuisines from all over the world, from vibrant Indian food to American comfort classics to Thai food with a kick.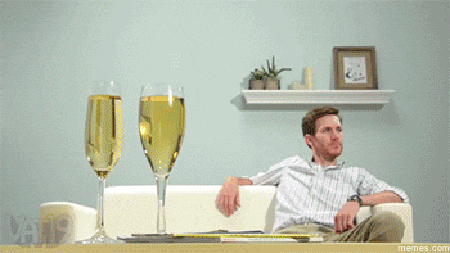 Tempted to taste? Check out our #5toTry on Riesling and search Wine.com's Riesling selections in your state – Score 10% off 6 or more bottles of German wine through March 13, 2021.
If you need inspiration on more German varieties to fill the rest of your half case, check out our blog posts on German Pinot Blanc, Silvaner, Pinot Gris, Rosé and Sekt, or explore more of Germany's white and red wine grapes.